Spicy&Salt Fried King Mackerel Stir-Fried
Ingredients

1. CaptainMax King Mackerel (tail) 500 g.

2. Crispy Flour

3. Vagetable oil

4. Red Chilli 100 g.

5. Garlic 100 g.

6. Salt 1 tea spoon

7. Sugar 1 tea spoon

8. Peper ½ tea spoon

9. Coarse powder ฺof Black Peper 1 ½ tea spoon

10. Sliced ​​spring onion 50 g.



Cooking

1. Preparing the tail of CaptainMax King Mackerel without rins or marinating, cut into small piece.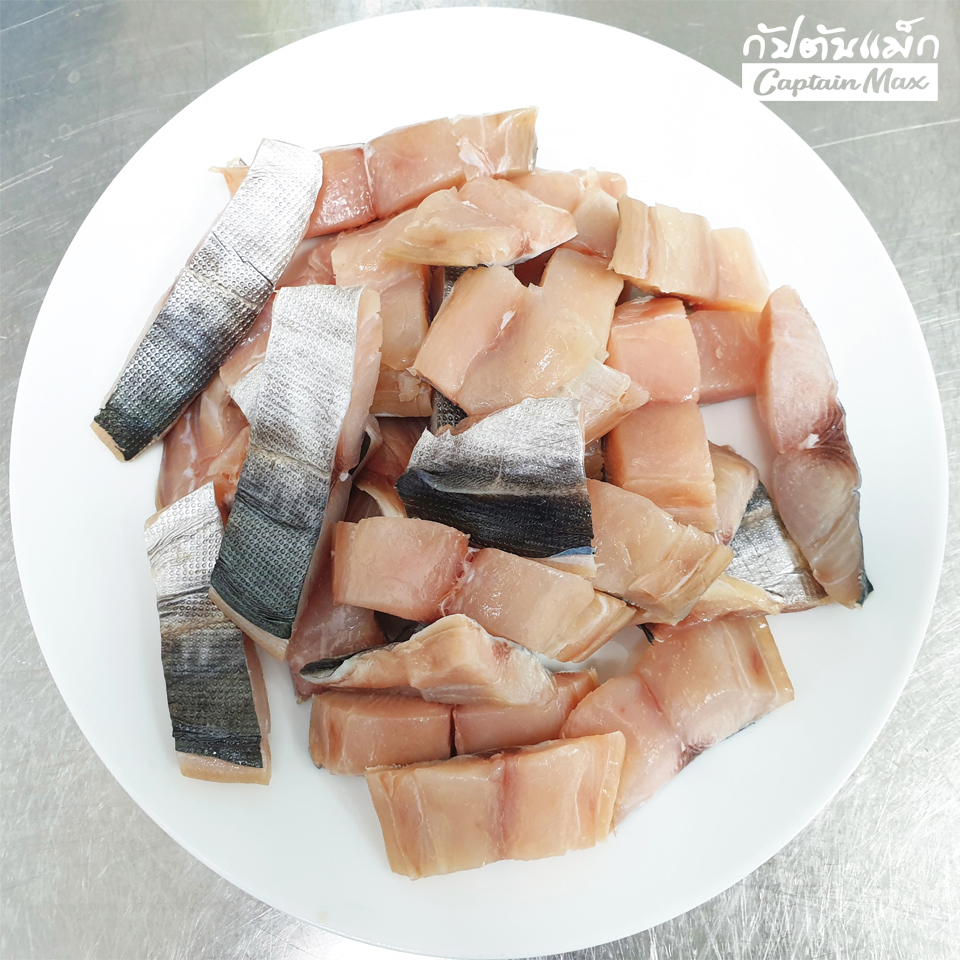 2. Mix the King Mackerel pieces with crispy Flour, no need to add water.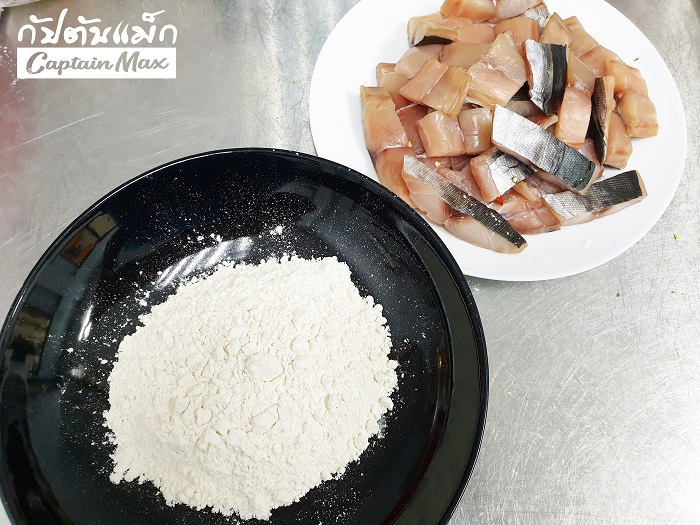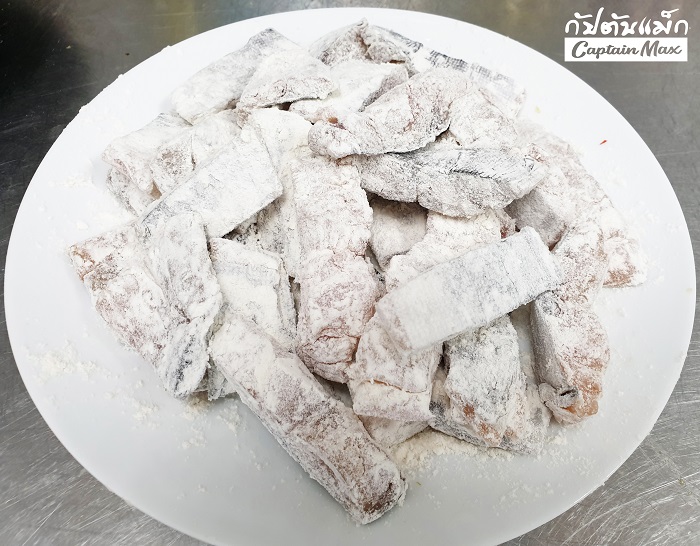 3. Prepare the pan for fry by add the vegetable oil and put on the stove, the heat needed is mid-level. Deep Fry the King mackerel until golden with crispy texture and smells good. Then, bring on to the oil drain container and leave it.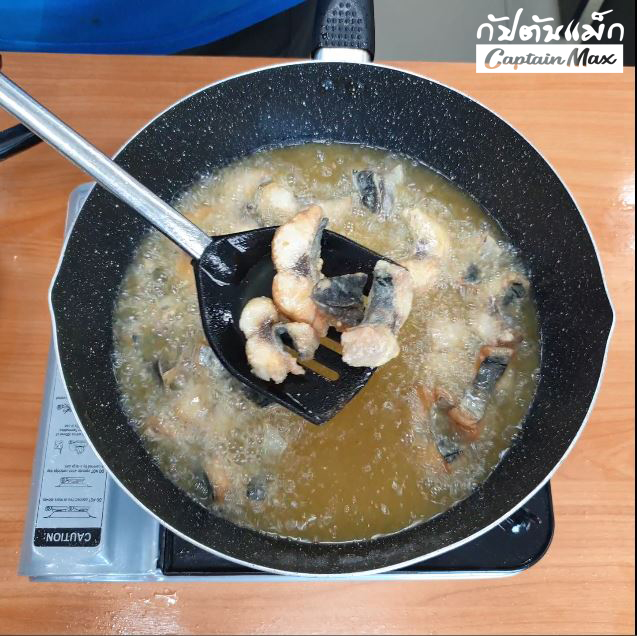 4. Pour a little bit vegetable oil into the pan with low-heat level. Put the garlic and chilli, stir-fried and then following by 2 of peppers, salt and sugar. Continue stir-fried until mix together.
5. Put the fried king mackerel into mix with. Then put on the dish, ready to serve.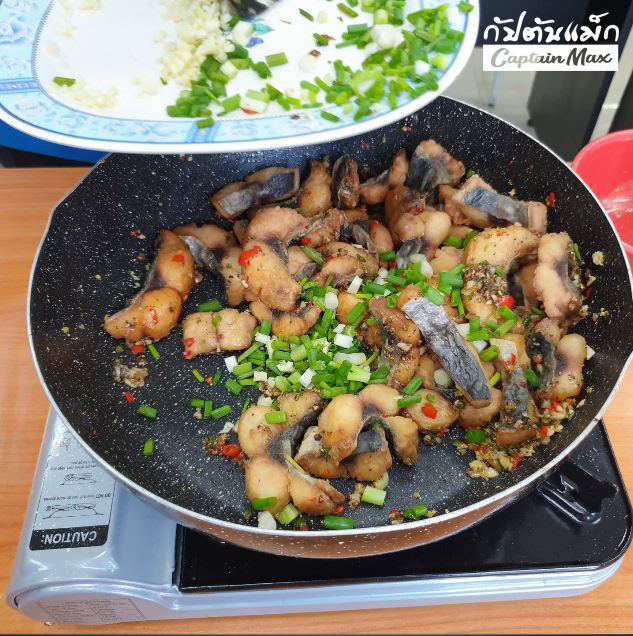 Spicy&Salt Fried King Mackerel Stir Fried Video Tutorial